i've just recieved my thanking gift from serence inc. as a recongnition for being a sponsor and a contributor in their rss feeder solution named klipfolio.
_lui: tu connais pas un bon profil pour recruter ?
un coucou a mon ami Wes qui m'a appelé hier soir de la France.
Enfin, j'arrive quand meme a trouver le temps pour poster qqc.
Subzero Blue tagged me this sheet, and hereeeee are the answeres .
Qu'est ce qui reste encore qu'on n'a pas liberé !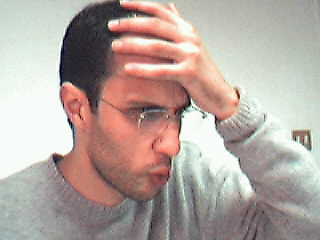 Je viens juste de revenir d'une réunion de travail !
finally, this is my blog ! Wow … can't imagine this … !